Waswasa - Whispers in Prayer

In association with Birmingham Hippodrome, University of Birmingham, University of Warwick and Guildhall Live Events, part of the Guildhall School of Music & Drama
An immersive theatrical experience by artist Mohammed Ali that explores the act of Islamic prayer and what that means in a modern, secular society.
THU 25 AUG – SAT 3 SEP | BIRMINGHAM HIPPODROME
As the daily distractions of modern society consume us, many of us seek that elusive 'flow state' or 'being in the zone' whether it be through yoga, sports, the arts or worship.
The physical act of prayer now extends beyond religious spaces to places such as parks and city-squares; it spills over into our everyday worlds. It is even visible in sports arenas with athletes prostrating to the ground or raising hands to the sky in moments of triumph. Can we draw parallels between an act of personal faith and our quest to achieve a higher state of focus, or is it one and the same?
The audience is invited to walk through a combination of live performance, art installation and projected film zones that disrupt the conventions of theatre, placing them at the very heart of the story. A replica of the famous Birmingham Qur'an, considered to be one of the world's oldest, will be integrated into the show.
Mohammed Ali together with his Soul City Arts team aim to demystify this familiar yet misunderstood tradition of Islamic prayer through an extraordinary multi-disciplinary show that will challenge our perceptions.
Mohammed Ali is an award-winning street-artist who has travelled the world with his murals, performances and installations from New York to Bangladesh. He now brings his biggest production to-date to his home city of Birmingham.  He is the founder and artistic director of Soul City Arts.
EXPLORING ISLAMIC PRAYER IN BRITISH SECULAR SOCIETY
Waswasa brings together a visual art experience together with projected film and live performance into the Birmingham Hippodrome to tell a unique story about prayer and worship in a secular society.
There are three key components of the show:
Prayer Tunnel
An installation featuring graffitied islamic prayer mats created within the community.
Theatrical Performance
A theatrical performance exploring the physical act of Islamic prayer, the triumphs and the struggles.
Qur'an Exhibit
An opportunity to view a reproduction of Birmingham's world famous Qur'an.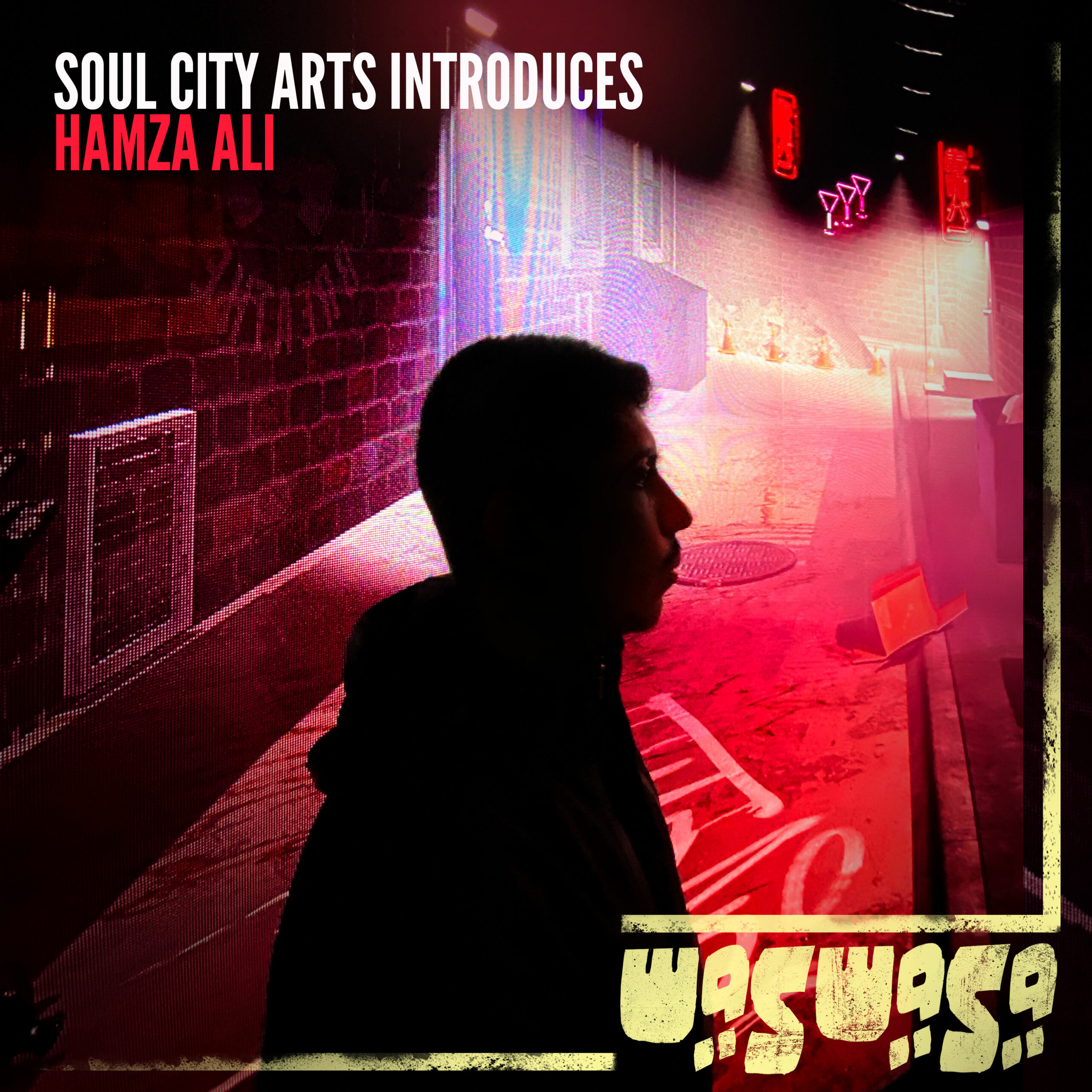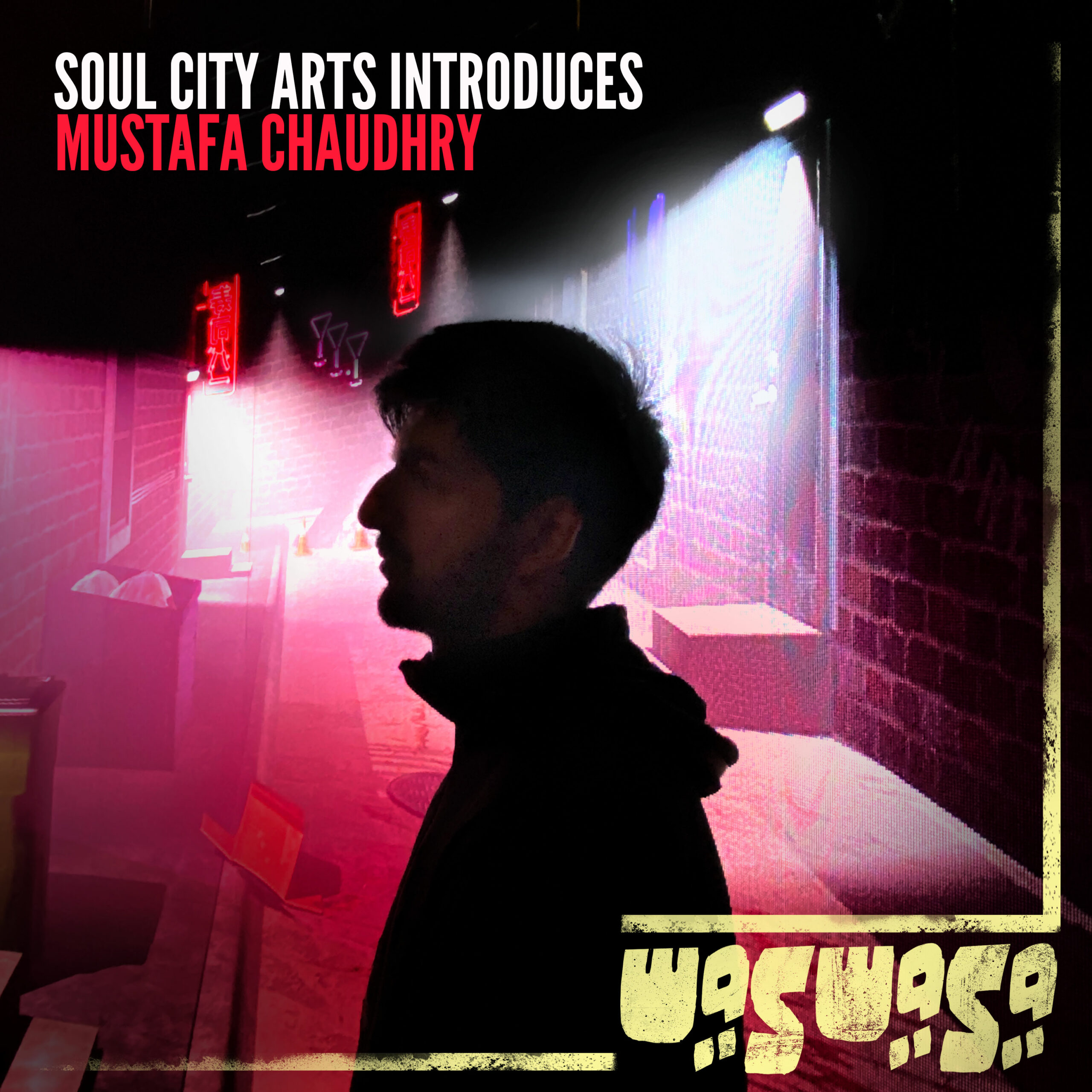 Two performers join us for Waswasa:
Hamza Ali and Mustafa Chaudhry, both physical theatre and movement-based actors who join us for this performance.
"How does the nation perceive the act of Islamic prayer? It's something I've been wanting to explore for some time… the physical and often very visible, public form of worship. It's polarised society and created divides we know exist but don't wish to speak of, whether it's in the playground, in the gym or the workplace. This is, by far, the biggest show I'll have done to-date.  This one is serious."

Mohammed Ali (Artistic Director)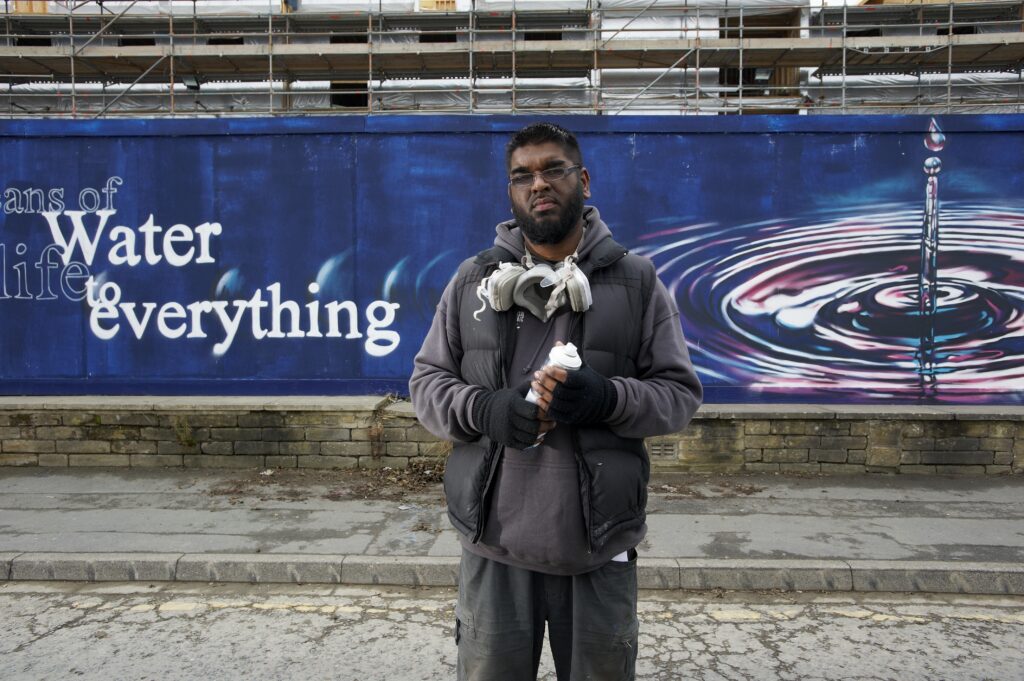 Filming for Waswasa at the Guildhall School of Music Drama, using an XR film setup.  Both our performers were filmed against created 3D environments for the show:
"At Soul City Arts, we don't shy away from exploring themes that often get sidelined.  We recognise the need to deal with the very issues that polarise our society. Nobody else is going to do that work for us, so we have to step up."

Mohammed Ali
"I've been collaborating with Soul City Arts for some years now. There isn't many organisations that deal with faith so boldly as they do."

James Hodkinson