Enhancing the foundations of a global arts organisation with Birmingham roots: Soul City Arts hires Executive Director Rajpal Pardesi
As an arts organisation, Soul City Arts has a track record of delivering groundbreaking artistic programming on all continents of the world, from festivals in Malaysia to youth conferences in Sweden, a multi-artist led mural with communities in South Africa to capturing and exhibiting migrant culinary stories in New York. All this has been achieved with a small and dedicated team of passionate artists based out of Birmingham and now Soul City Arts is ready to elevate its impact with the appointment of its new Executive Director, Rajpal Pardesi.
Rajpal joins Soul City Arts in April 2021 against the backdrop of a changed world. COVID19 has left an unprecedented impact on the arts world but as the world slowly opens back up, the organization is ready to start firing on all cylinders to bring arts back to the inner-city communities it serves thanks to Arts Council England 'Elevate' funding.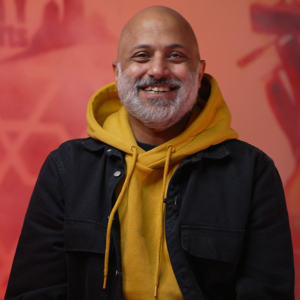 On his appointment, Rajpal said, "Soul City Arts has been on an amazing journey with ground breaking work and my hope is to enhance the foundations by adding further avenues alongside long-term strategy for a continued legacy".
Rajpal has amassed considerable experience in operations, logistics, finance, project management and leadership across his 30 year career in the arts. As well as an accomplished dancer in his own right, Rajpal has been at the forefront of delivering some of the UK's most prolific arts productions across multiple genres with artists and organisations such as Julian Joseph, TY, Phoenix Dance Theatre, Scarabeus Aerial Theatre, Greenwich Dance, Alchemy Festival on Tour with London's Southbank and The Award Winning London Mela, to name a few. He will work with Soul City Arts to expand and evolve the organisation and its artistic output and work alongside Artistic Director and globally renowned graffiti artist Mohammed Ali MBE on the organisation's strategy.
Responding to Rajpal's appointment, Chair of the Board for Soul City Arts Dr. James Hodkinson said "We are at a crucial point in our history. As a small local collective, we always punched above our weight, working with other renowned, global partners to deliver at an international standard, whilst remaining rooted in the local community we serve. As we emerge from the pandemic we have a chance not just to reestablish our activities, but to extend them, to grow our circle of collaborators, take on bigger projects and secure our legacy – without losing sight of our core mission and our origins."
Soul City Arts is the brainchild of Mohammed and when he first set it up in 2009, his mission was to take arts to places and people that never usually get the chance to experience art and its transformational power.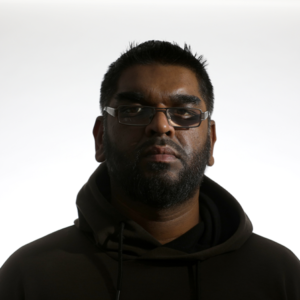 Mohammed said, "Soul City Arts is an organisation that really has the heart of the people within our core and is immersed amongst our communities. Everyone says they have their finger on the pulse but we aim to listen, hear and respond by digging deep beneath the surface to get to the root of what is needed. Our finger is much more than on the pulse – we exist in the veins. Rajpal joins us at a crucial and exciting time as we plan to expand our impact in a post pandemic world".
From the award-winning Knights of the Raj to Soul Fire Sundays, online live streams to full blown theatre productions, we have only scratched the surface of Soul City Arts' explosive and thought-provoking programming. The journey ahead is an exciting and expansive one that will enthrall new and wider audiences.
About Soul City Arts
Soul City Arts (SCA) is committed to developing creative and innovative programmes of work that deliver against our vision of 'connecting communities and transforming society through creativity. We create high-quality events and programmes that bring people together to explore commonalities and shared narratives across all faiths and none.
Our work is characterised by deep visual spectacle and an immersive environment that engages all the senses. By celebrating our shared humanity we seek to reverse the isolation felt by some communities and thus build pride, civic engagement and confidence.
Notable Productions include:
About Rajpal Pardesi
Rajpal has held a number of senior arts positions in the UK as was present at the birth of Hip-Hop Theatre in the UK, with Jonzi D and Benji Reid and has continually  been present across the Hip-Hop Theatre's landscape since. He has musically toured Europe and tackled racism within football through the medium of theatre and has extensive international touring knowledge. He has staged and delivered proactively within Festivals, Theatre, Music and Dance on a global scale and also holds posts as Festivals & Programme Manager with The Award Winning London Mela, Senior Producer with ArtsUnboxed Greenwich Dance and recently appointed Chair of Directors with Body Politic. He has also produced for a number of nationally renowned arts organisations.
About Mohammed Ali MBE
SCA was founded in 2008 by Mohammed Ali, an award-winning Birmingham-based artist who has travelled the world using the arts as a vehicle for social transformation.  He was awarded the ACE Diversity Award at the Southbank Awards in 2009 recognising his work taking art into the heart of communities, bringing together art with faith, identity and social change.
He has been commissioned to work internationally with leading galleries, festivals, arts centres and theatres engaging with audiences within the communities where they work, live and play.He has worked extensively in places like Kuala Lumpur, Melbourne, New York and South Africa, but he is passionate about change in Birmingham, the city where he was born and raised.
He is a trustee at Birmingham Museum and Art Gallery, and an associate artist at the Birmingham Repertory Theatre.