Soul Fire Sundays
Live art, great food, curated sounds, conversations.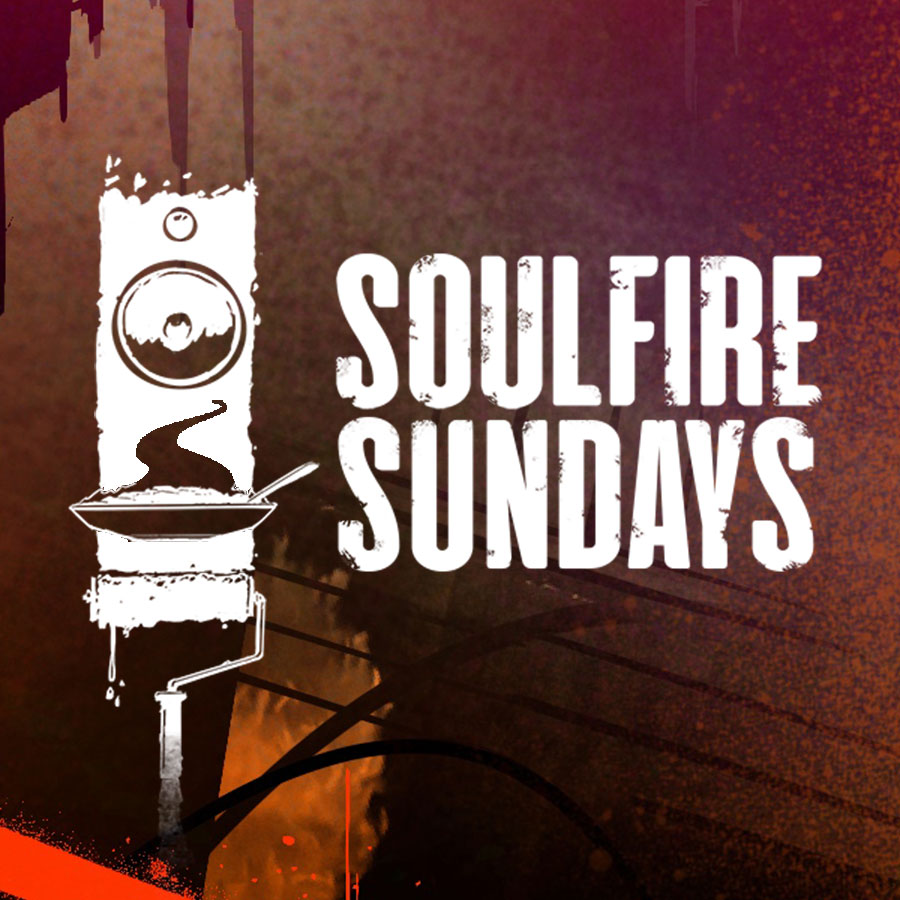 The Soul Fire experience takes over the historic Moseley School of Art, for live-art, great food, curated sounds and conversation.
Every 6-8 weeks, three invited artists paint live on bespoke mini-stages. The audience is invited to sit back and watch the works develop whilst enjoying some fresh curry from our guest caterer Raja Monkey. Background soundscapes provided by our resident DJ playing from vinyl.
The audience is invited to sketch and draw onto the tabletops, whilst the art goes on around them: All materials provided!
Our first Soul Fire Sunday was set at a super-low introductory price of £5, which had food included in that price! We have decided to offer this opportunity once again for our second event but this will be the final chance at this price before it goes up! Get in whilst you can!
The public  have the opportunity to purchase art from the artists performing, including the art being made on the day. The artwork will be offered for sale at the end of the event.
Soul Fire Sundays is a series of regular events curated by Soul City Arts sponsored by the Amal Foundation with the aim of bringing communities together and a focus on giving artists centre stage.