Millions of Muslims around the world begin fasting as the holy month of Ramadan starts. During this time, the spirit of community and togetherness is at the core of every Iftar, the opening of the fast, bringing blessings.
In this spirit, we invite everyone from all communities whether you fast or not, to a special Soul City Arts Ramadan Iftar on Monday 3rd April 2023 in our creative warehouse space in Sparkbrook, Birmingham.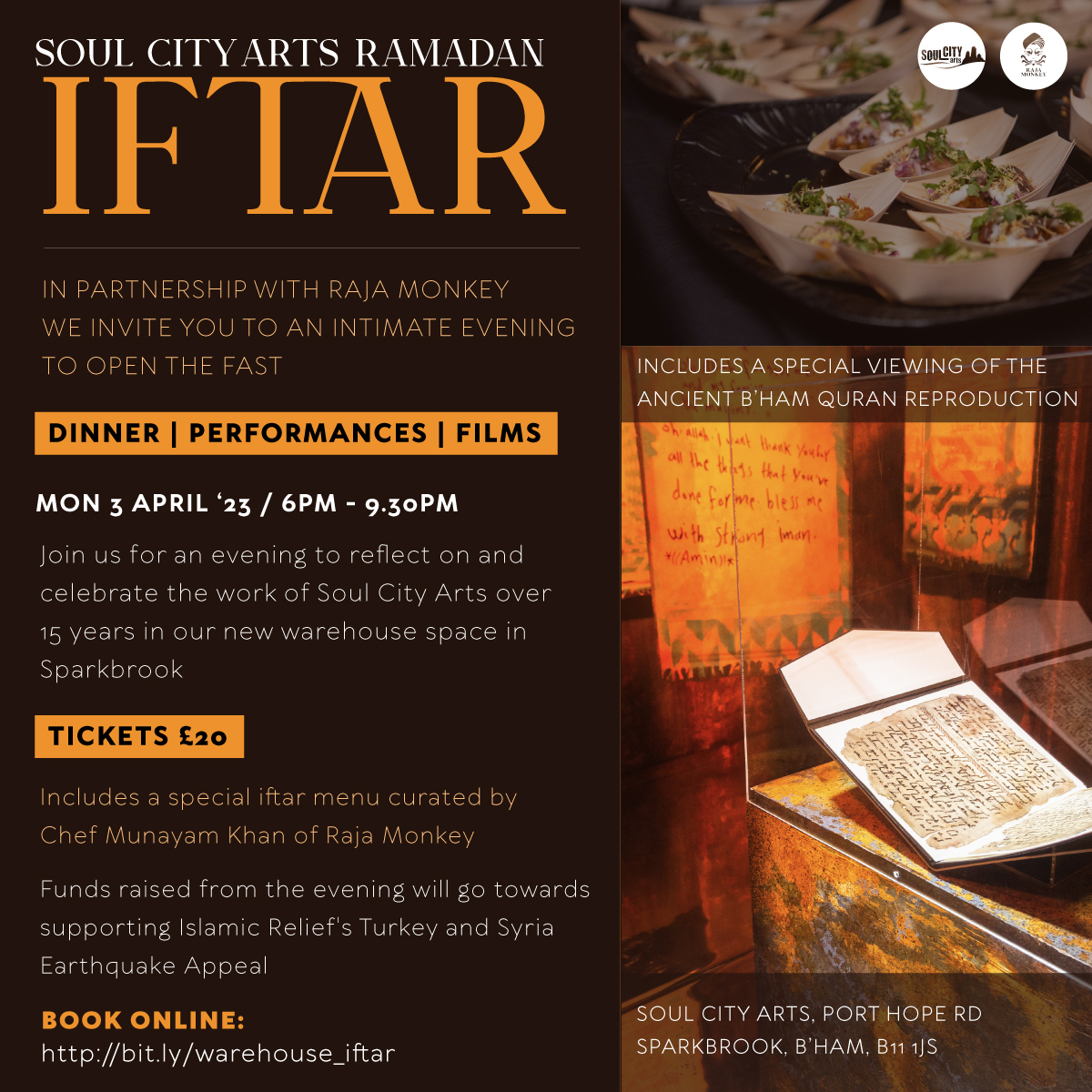 The evening will consist of artistic performances, films and celebration of the work of Soul City Arts over the last 15 years as we become an Arts Council National Portfolio Organisation. Dinner is provided by Chef Munayam Khan of Raja Monkey at sunset at the time of the opening of the fast.
There will be a special viewing of the famous ancient Birmingham Qur'an reproduction which we will have on display within an art installation of prayer mats that was featured during our recent 'Waswasa' theatrical production.
tickets cost £20 – when buying a ticket you can also donate via the link below as we raise funds supporting Islamic Relief's Turkey and Syria Earthquake Appeal.
This is a ticketed event and