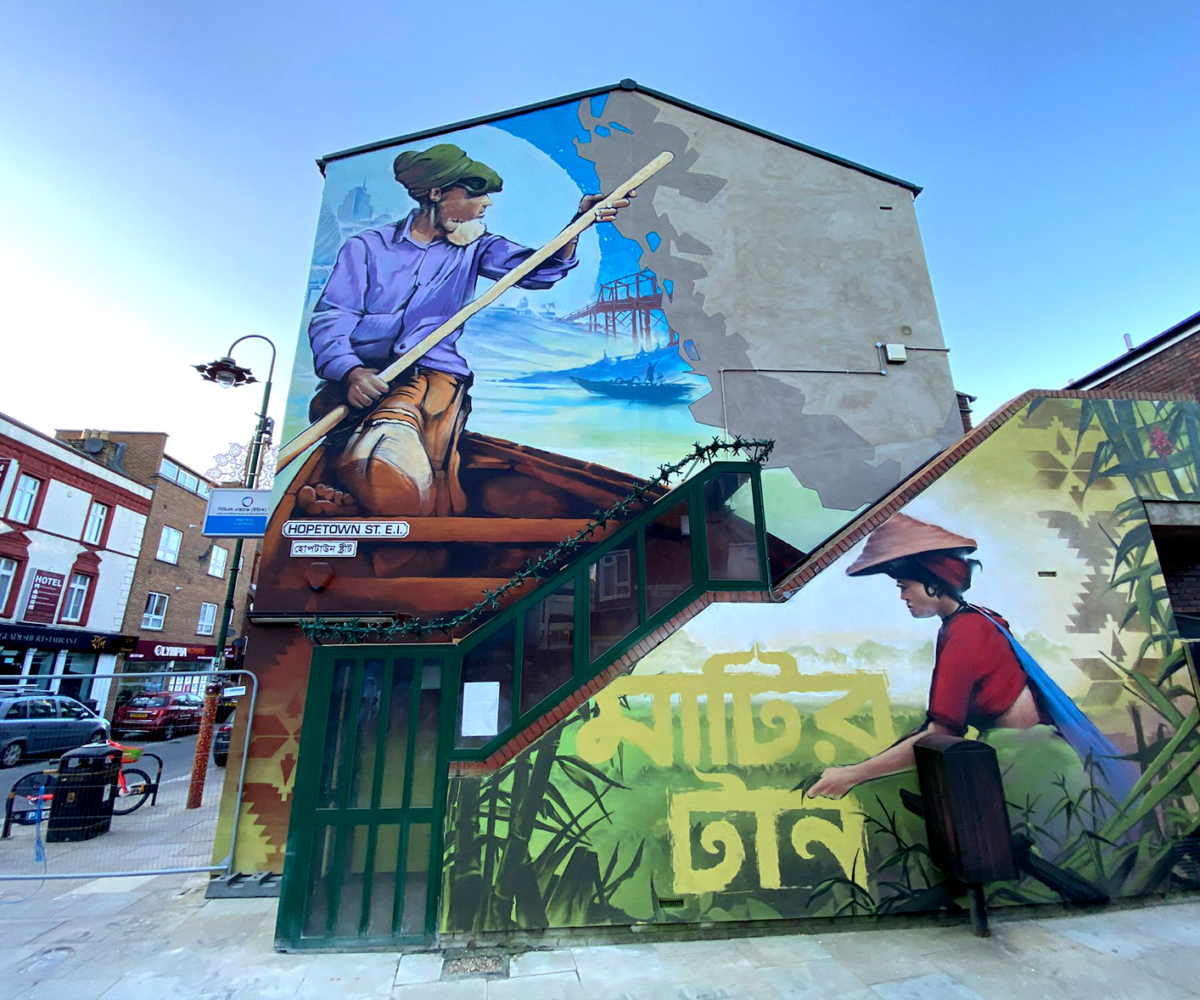 The idea of being caught in between two lands and the duality as an immigrant generation is explored in this mural 'Mateer Tan' (Land is calling) now complete on Brick Lane.
Too often street-art murals fail to engage and resonate with the people that live amongst those walls. It's always baffled me. This community steeped in history that saw migrants arrive and transform the area needed art that spoke to them meaningfully.
Painting this mural was a very personal one for me. Following the passing of my mother, I feel I am beginning to properly understand what the calling of an ancestral land really means.
Moreover painting something in Brick Lane, whilst not being from Tower Hamlets, I'm proud to be referred to as a 'Damand' (groom) of Tower Hamlets, through marriage into a well-known family in the local area. The local people have now heard of my connection to the local area.
My late father In law Shomuz Ali had a leather factory just off Brick Lane and was known for being a noble and righteous man involved with the formation of Brick Lane mosque. This mural was a mammoth task with so many challenges, but worth it. This was my gift to my in-laws and the local community- in honour of my late mother and father-in-law and that generation of early immigrants.
The art depicts and celebrates rural life of Bangladesh. Placing such imagery big and bold upon an iconic street In London shouts loud and proud the Bangladeshi and immigrant identity that perhaps many can be insecure about.
…Working class roots and never put on a plate for us. Struggle is embedded in our DNA.