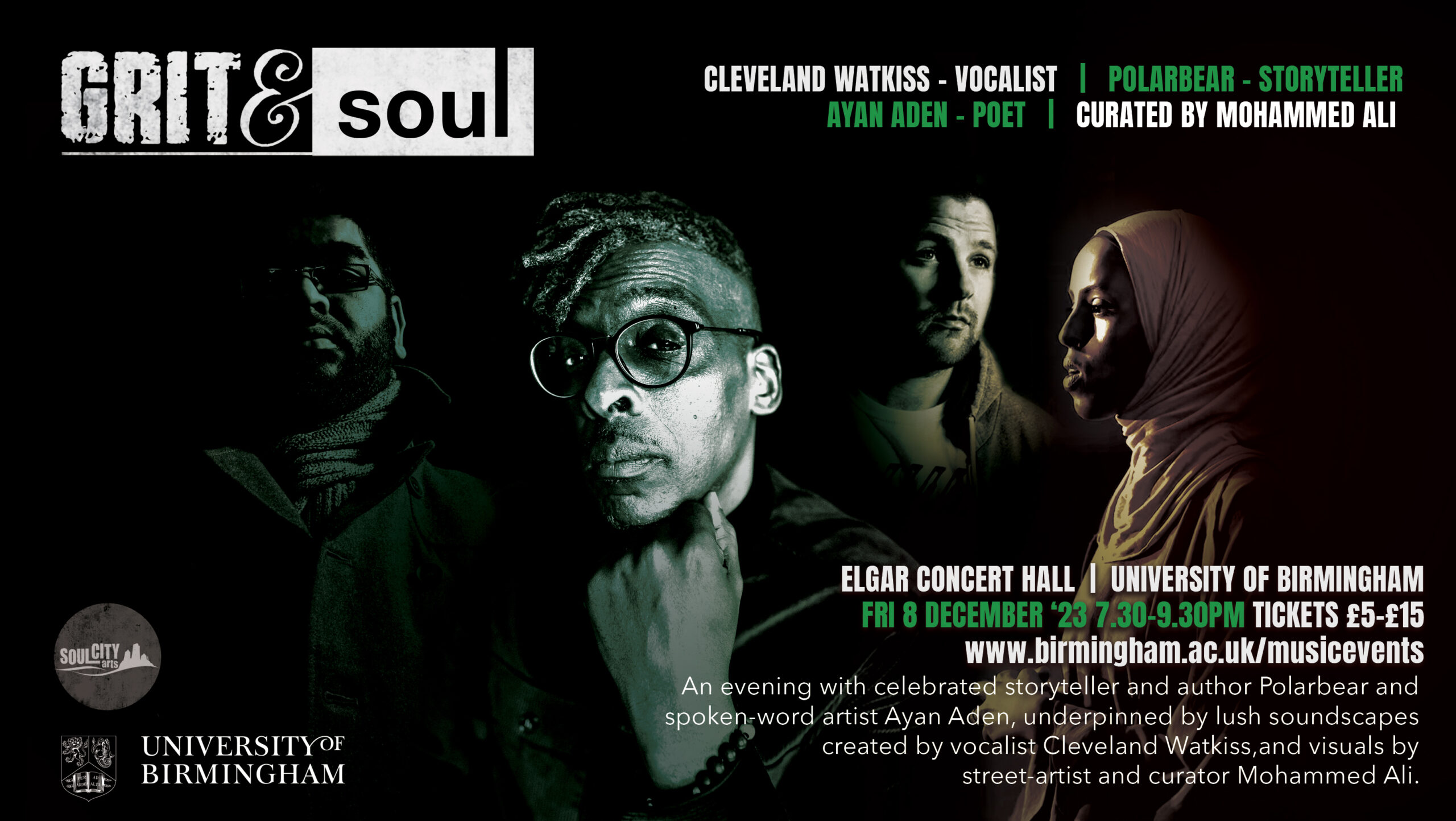 Birmingham street-artist and curator Mohammed Ali tells the story of the city, celebrating the graft that is embedded in its DNA. Ali says, 'Birmingham is no Paris, Tokyo or Milan, it is gritty, but it has soul and that's how we like it'. Digital visuals are presented alongside performances from celebrated storyteller and author Polarbear and spoken-word artist Ayan Aden, all underpinned by lush soundscapes created by vocalist Cleveland Watkiss.

Guest artists from across Birmingham will come to campus to tell their own stories and those of their communities, in an unmissable programme of new work including folk, photography, jazz, and gospel.
Our City of Stories is part of the University of Birmingham's Culture Forward initiative – shining a light on the vast range of creativity across our great city: the arts and culture that inhabit our everyday lives and shape who we are.