A live stream collaboration on historical injustices
Soul City Arts recently collaborated with the Sycamore Foundation and the Srebrenica Memorial Centre.
Global Summit:
Genocide, We Said, Never Again
Supported by the office of President Izetbegović of Bosnia, comes this timely international, digital summit exploring the atrocities of genocide. With a particular focus on the lessons from Srebrenica, the summit explores our present-day understanding of genocide – looking at the Holocaust, the 1994 genocide against the Tutsis in Rwanda, and the Srebrenica genocide of 1995. Including first-person accounts of survivors and witnesses, the lessons learnt, and a unified, active commitment from heads of states, political leaders and social movements to ensure no such atrocity is committed ever again.
As lead artistic partners, Soul City Arts helped turn the digital event into an immersive and artistic live stream that included stylistic framing of speeches, curated responses in poetry by Tshaka Campbell and a look and feel unique to this event.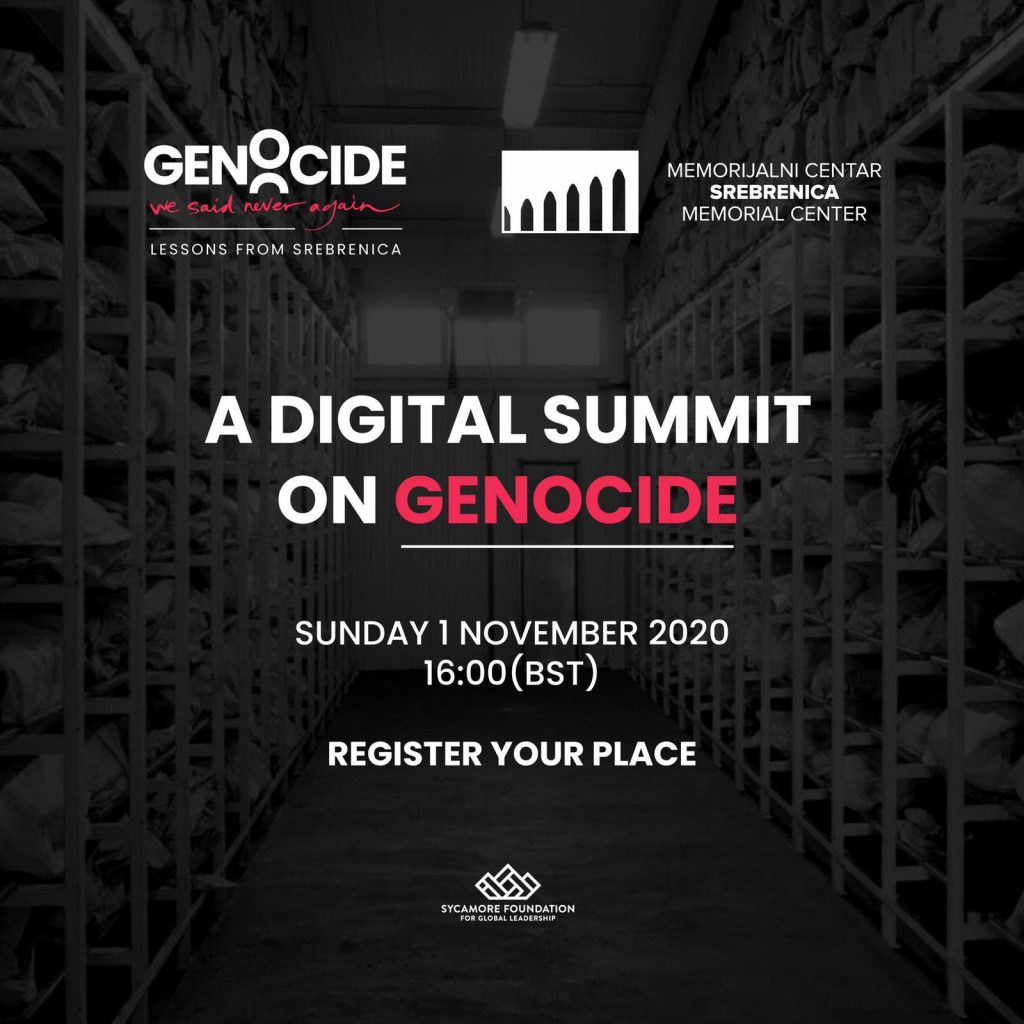 It remains our mission to give voice to the stories, struggles and, through the arts, to advocate for the needs of all those groups who make up our wider 'community'. In this way we also seek to nourish the 'soul' of our city spaces, promoting sociability, neighbourliness, community pride and confidence, and social cohesion. SCA marks the point where faith and community connect through art.