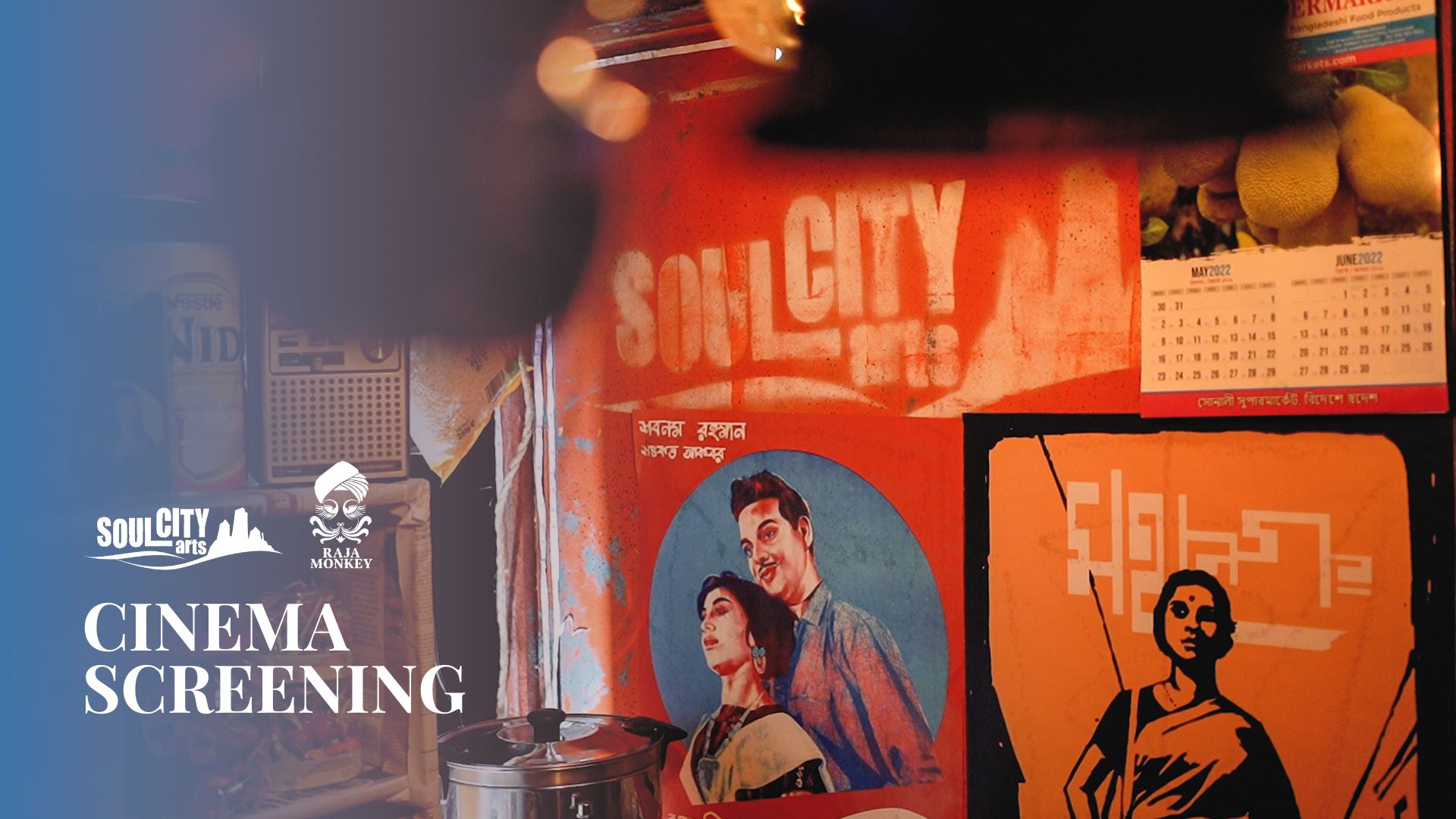 Soul City Arts' warehouse space is multifunctional; from hosting school students, film crews to immersive dining events and workshops. Our Port Hope warehouse is a 4000 sqft industrial space in the heart of Sparkbrook that has been described as an 'Oasis of Creativity'.
We recently reimagined the space by transforming it into a unique cinema experience, including snacks, food and art. Partnering with our resident chef Munayam Khan of the mult-award winning Raja Monkey – we transformed our space into something from history, resembling a Bangladesh experience of yesteryear's cinema outings.
The film shown was entitled, 'The Golden Wings of the Watercocks by Muhammad Quayum, a Bangla language and Bangla directed film, cemented the experience to the audience who, on a Tuesday evening joined more than 100 people to gather in this special film screening.
Writing about the event, Soul City Art's Artistic Director said,
"In the 60s and 70s early immigrants from South Asia to the UK found comfort in visiting dedicated local cinemas that brought the films of their homeland right into cities like Birmingham where there were large communities growing. Films mainly from India were screened in inner-city Birmingham brought in big crowds of young couples like my parents.

In 2023 we wanted to bring a piece of that nostalgic magic back, to re-live the local cinema experience, just minutes away from an old classic example of one of those cinemas – 'The Waldorf Cinema' in Sparkbrook.

We hold the first of many screenings from Soul City Arts, 'The Golden Wings of the Watercocks' (courtesy of Moringa Entertainment) along with the presence of its director visiting from Bangladesh for a post-screening Q&A to a vibrant audience. The film was an artfully made film capturing the stories of those living on marshlands in poorer parts of Bangladesh.

The regular popcorn and nachos were replaced with authentic Bangladeshi food from our guest chef Raja Monkey's Munayam Khan giving a taste of the motherland served from within our custom made street-food cart."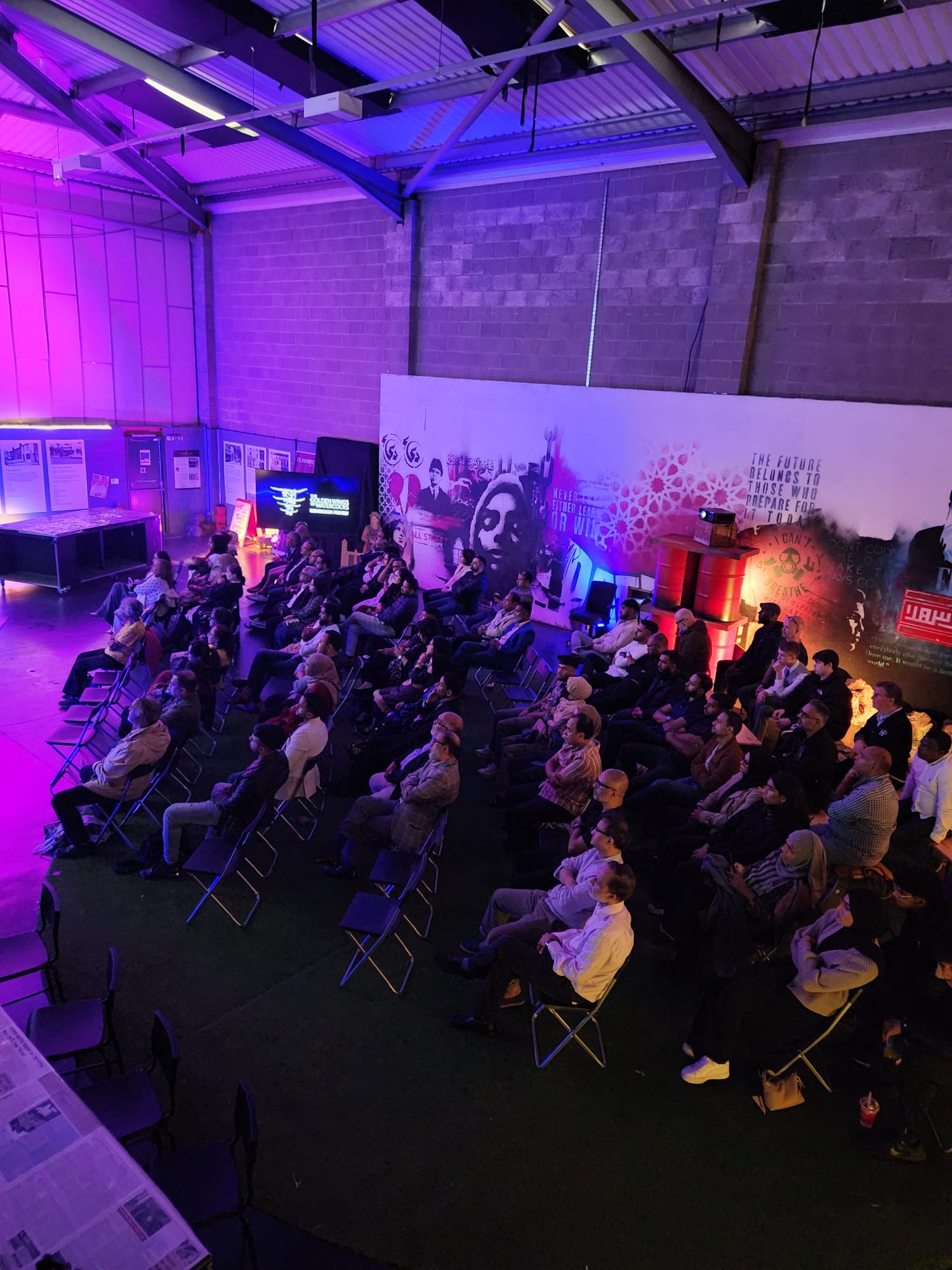 An exclusive Q&A with director Muhammad Quayum was conducted after the screening in a unique opportunity to ask the filmmaker questions about the film, its political discourse and the topics covered. This session was live-streamed on the Soul City Arts Facebook page: